LIVE Shopping is shoppable LIVE Streaming. It is going to take North America and Europe by storm just as hard as tiktok. LIVE commerce proves to work well for visual-heavy industries such as fashion and apparel, beauty, skincare and cosmetics, fitness, activewear and of course food and beverage as well. Brands and businesses, brace yourself. The problem isn't using it or not but basically when and how at this point.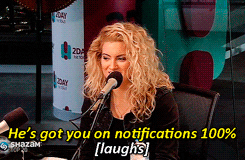 Let's be honest, that's the dream of a marketer. But we all know Mark has it. LIVE Streaming is the "new" marketing tool in which notifications are not muted (yet) by default. Well well, new is not so new, if you keep an eye on Asia, LIVE Shopping, Streaming, and LIVE marketing wouldn't be cutting edge technologies to you. It has been on the rise for years and has become key in brand marketing strategies, in particular in the e-commerce field. To better illustrate this, China's version of Amazon – Taobao generated more than $15.1 billion in gross merchandise value via live-streaming sessions in 2018. Over 17,000 brands participated in live streaming on 11.11 this year. – Forbes
"Confronted with new opportunities, people tend to lose out in four ways: they don't see it coming, 
they turn their nose up at it, they don't understand it, or they're too late to adapt." —Jack Ma
Here is what you will learn:
What is LIVE Shopping?
What are the advantages of LIVE Shopping?
How does LIVE Shopping work?
Who 

is LIVE Shopping aimed for?

How do I find my targeted audiences?
1. What is LIVE Shopping?
LIVE Shopping (or LIVE Commerce) is in short – LIVE selling ,and LIVE shopping. It is a shoppable video marketing solution that allows your audience to make purchases while watching a LIVE streaming video. It is able to eliminate hesitation toward products in a fun and interactive way that results in instant sales. If you have heard of QVC shopping channel, this is a similar idea with a modern and authentic touch. 
2. What are the advantages of LIVE Shopping?
Communication works for those who work for it. With LIVE Shopping hesitation time is drastically reduced as customer's doubts are cleared by the brand in the LIVE video. The result is a 20.5% conversion rate for our LIVE Shopping users. But why?
The answer is LIVE Shopping is a highly engaging form of video marketing and sales channel all in one. It allows instant interactions where audiences chat and ask questions to the host in real-time. With all the AI around us, we all secretly crave for even more real human interaction. LIVE Shopping brings on average a 35% engagement rate.
From KOL to KOC: The untouchable star strategy is so yesterday
A shift from KOL(key opinion leader) to KOC (key opinion customer) shows that people are looking to replace commercial with authentic vibes. And LIVE Shopping is usually done by a simple mobile phone setup, host casually chats with the audience and casually mentions what product they are using and recommends it to people to buy. It's the year of being relatable – branding yourself as an untouchable brand is not a thing anymore.
Spoiler: App is no longer the answer
Seamless in app open is the trick. It allows your show to be opened on any apps, websites you customers click on the link. Remember the days we all wanted our own app? People get offended when they receive pop outs on their mobile web browsers from clicking a button. It takes a time machine to convenience users. The LIVE Shopping experience, from the social media platform to the show itself, all in-app – there's no exit. By smoothening the user's experience it, in turn, converts audiences into customers.
3. How LIVE Commerce works?
You can Connect e-commerce systems (such as Shopify) to a LIVE Shopping platform, which enables product purchases on the streaming page and, all orders and payment processes without exiting the LIVE Show window.
Your audiences interact with you and other views during the LIVE. They might ask you question and hope you call out their names and clear up their doubts etc. With the level of understanding and love toward to the brand, it is what makes the conversation rate good.
4. Who should use LIVE Shopping?
Basically LIVE Shopping is beneficial for business from fashion, beauty to kitchen wear and more. But if you have E-commerce and work with an influencer who has been a big help for your B2C marketing tactics, LIVE streaming is going to send you on a conversation ride.  LIVE commerce is your guy if your brand's
Targets are mobile people

Customers love influencers

Understands first party data is a must
Mobile first is customer first
LIVE Shopping is all about engaging and adapting to the behaviours of the new generation. Especially for B2C business, LIVE streaming allows a high level of interactions that foster customer relationships, resulting in strong brand loyalty. The seamless in-app or on-site open, gives the show a maximum presence and reach.
Influencer marketing is a game changer
Influencer marketing brings brands closer to the customers, yet if you have been doing it for a while you will notice the growth has been slowing down.  By combining this new favourite channel of your customer with their favourite people(or with the people they follow) will allow influencers to take full advantage of their influences.
Overcome 3rd party data barriers
Data collection for business direction, remarketing or data analysis is made impossible thanks to 3rd data control. No matter how the social media marketing game changes, the one thing that stays the same is the fact your data is never yours. If your plan is to run a long and sustainable business, owning your business' data, as in first party data control, is the answer.
5. How do I get audiences?
All social media platforms are is your answer. With a bit of a twist, instead of building ON there, use it to bring in traffic, building your own little kingdom and to start collecting first party data with. That's #TheChattyGirl specialty, and with that I will leave you with her.